Clanmore Montessori School
The school you wish you went to.
When Clanmore Montessori School called me in to meet with them regarding their communication platform, I was taken on a tour of the facilities. What I observed was teachers driven by a profound caring and attention to how, where and why each and every student learns. It was remarkable. We captured this intention in every element, at every touch point. From brochures, to ads... even the registration forms were redesigned for clarity of purpose.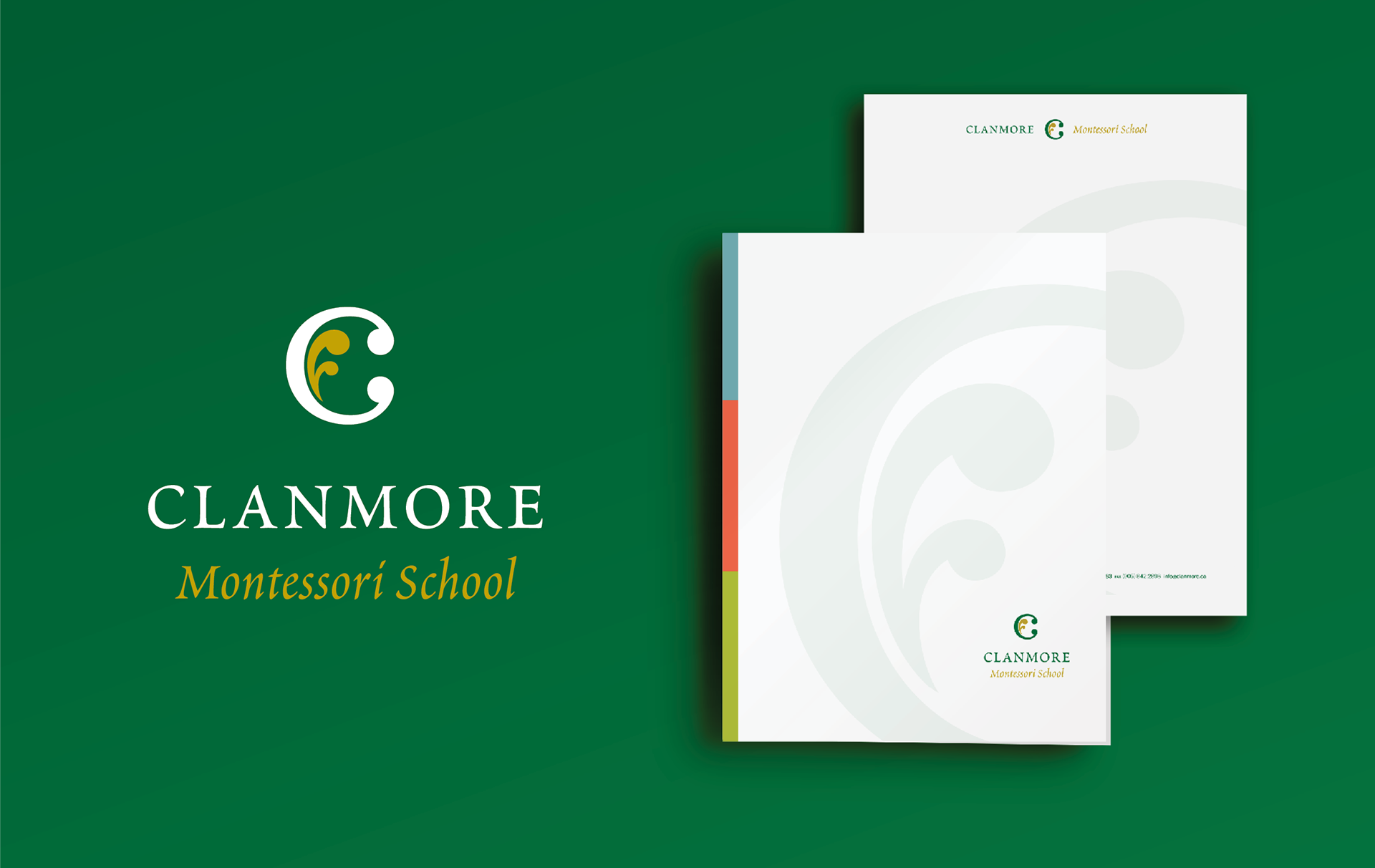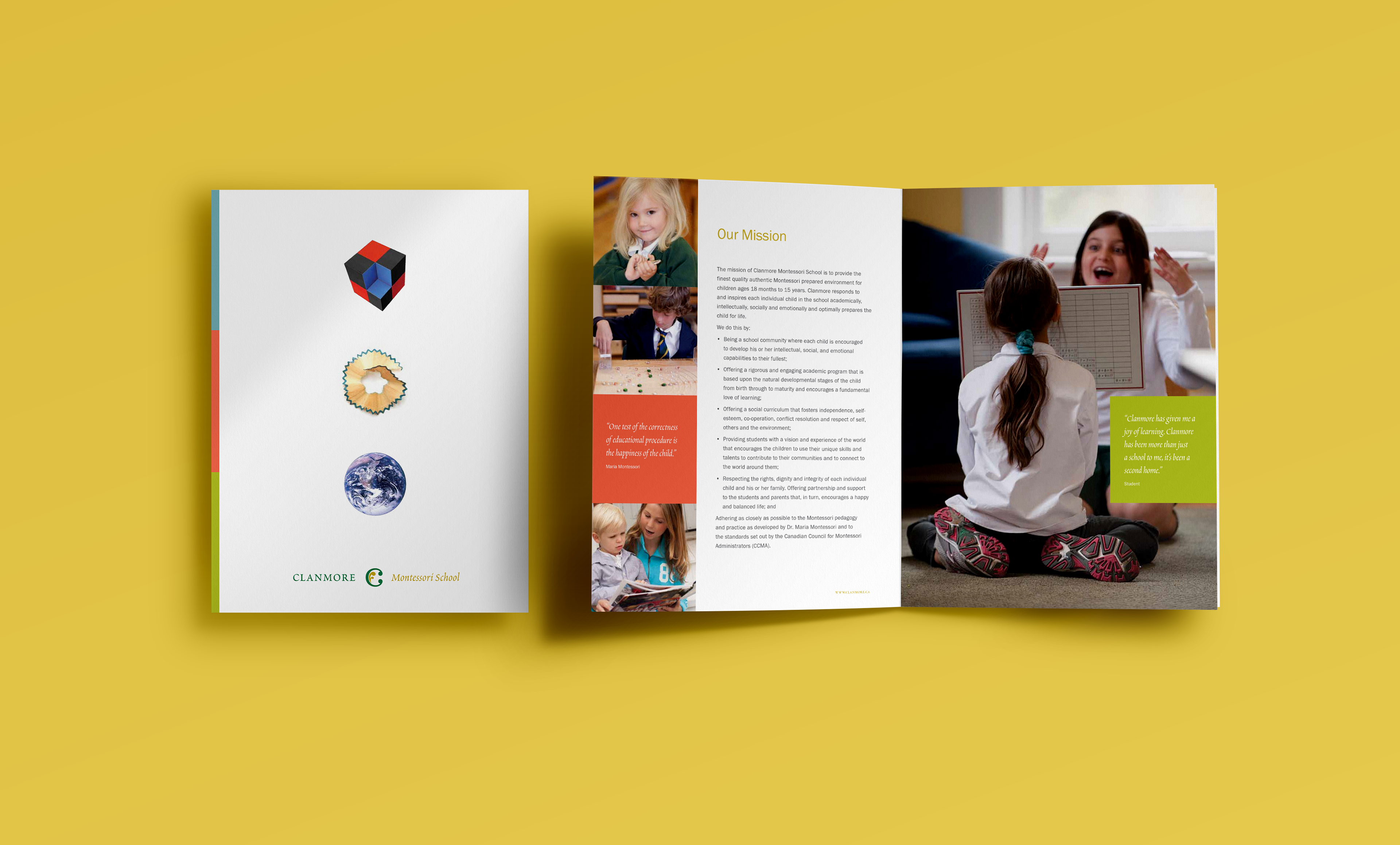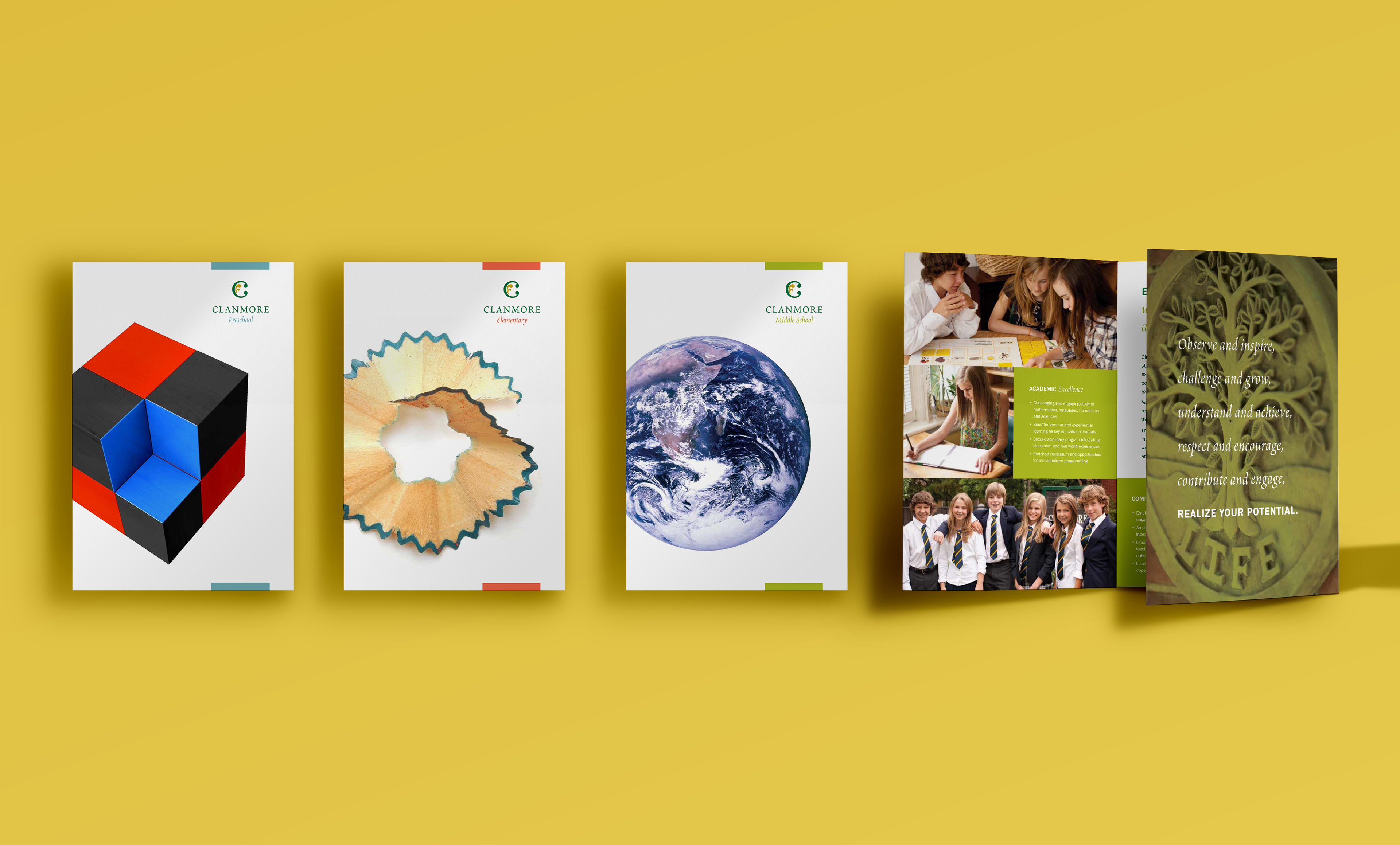 An evolutionary change that tells the story…
In 2012, Clanmore added an Adolescent or Middle School community to their existing programs for younger children.
Our logo redesign reflects this growth. The historical logo, that originally sat as a cradle or nest, we stood upright. Where there was a single gold nugget representing the child, we added a second larger gold nugget representing the older child joining the adults in nurturing and mentoring the younger children within the "prepared environment" of Clanmore.
A communication system of colours and images
In addition to the reimagined logo, we developed a communication system of iconic image and unique colour for each of the three main levels of the school. The colours are used throughout the school's interior and exterior architecture to distinguish the program levels.
At the Preschool level, we see the Montessori binomial cube, representing the sophistication of the developing mind and its capacity to internalize complicated concepts.
The Elementary level is symbolized by pencil shavings, which represent the child's capacity for movement and the use of 'tools' which extend the human capacity.
At the Middle School level, the iconic image of earth speaks to the outward-looking nature of the educational process, and the excitement of the adolescent venturing out to make the world a better place.